– first published on 29 March 2023 –
On Thursday 27 April, INTERCARGO and the UK P&I Club celebrated with a cocktail reception in Athens, the launch of UK P&I Club's Carefully to Carry: Consolidated Edition 2023 publication.
INTERCARGO Chairman Mr Dimitris Fafalios addressed the event.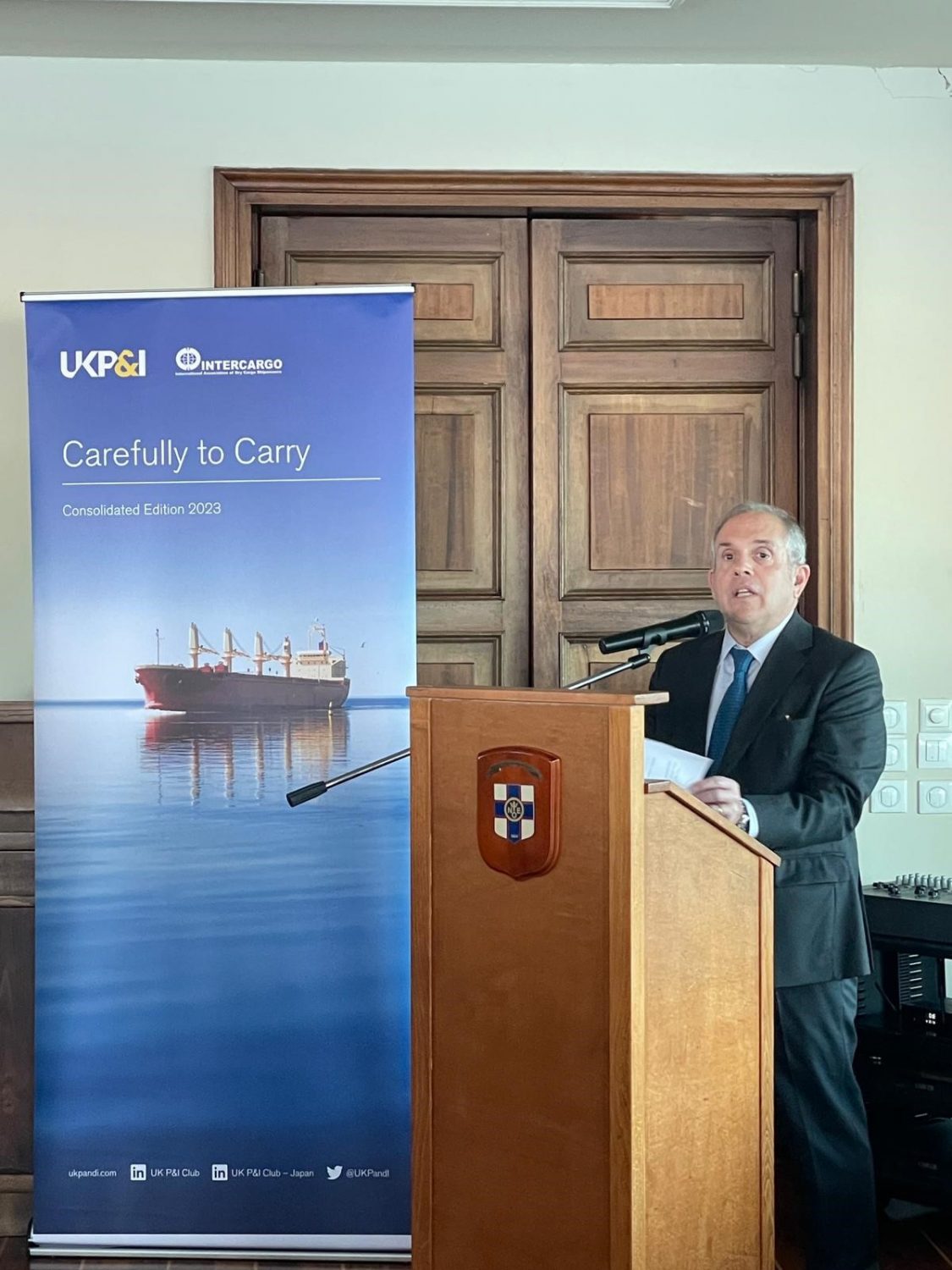 DATE: Thursday 27 April 2023
VENUE: Yacht Club of Greece, 18, Karagiorgi Servias, 18533, Piraeus, Greece
TIME: 18:00 to 20:00
About the Publication
This essential guide to the safe carriage, loading and storage of cargo encapsulates the full range of potential issues and dangers around the transporting of bulk cargoes, from the characteristics and risks inherent in specific goods, hold preparation and hatch covers, to best practice when loading and unloading.
A near exhaustive range of cargoes are covered within the guide, including timber, gases, grain, steel and other metals, bulk goods, refrigerated goods, liquid bulk cargoes, packaged cargoes and more. Use of this book will assist in reducing both the possibility of expensive cargo damage and the number of tragic incidents and personal injuries that unfortunately continue to occur.
Updated to reflect the most recent regulatory changes, this edition highlights the most current thinking in the industry and is a compilation of renowned international cargo experts working alongside claims and loss prevention specialists from the UK Club.