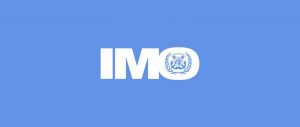 About
INTERCARGO has NGO status at the International Maritime Organization since the early 1990s. Through its active participation in the IMO deliberations, in its observer and consultative role,  its objective is the creation of a safe, efficient, high quality and environmentally friendly dry cargo shipping industry. INTERCARGO formulates its strategies based on the prime principle of free and fair competition in the dry cargo industry, to enhance the interests of its Members and benefit not only dry cargo shipping but also the shipping industry as a whole.
2023 INTERCARGO's submissions to IMO: please refer to this link;
Overview of IMO's functioning and of INTERCARGO's participation (2018- July 2023): please refer to this link;
2021-2022 overview of INTERCARGO's participation at IMO: please refer to our Association's latest Annual Review (page 10) here.
Updates