Dear Members of INTERCARGO,
You will soon be receiving by post our latest publications in a special package,
that our Secretariat has been pleased to prepare (addressed to your registered office),
containing copies of :
–              INTERCARGO's Annual review 2019/2020 (also available here)

–              Cargo and Cargo Hold Ventilation Guide (joint publication with DNV GL and the Standard Club, also available here)

–              Bulk Carrier Casualty Report 2019 (also available here)

We hope you will find them of interest and useful.
Most of all, we hope you have been finding good value in being a Member of INTERCARGO.
I take this opportunity to wholeheartedly thank you, on behalf of our Association, for your continued support throughout these very challenging times.
The above said, we are looking forward to seeing you / your representatives in person during one of our events in the coming membership year.
Until then, do not hesitate to contact us on any occasion and do stay tuned for our updates and virtual meetings!
Best wishes to you, your families, and our seafarers for staying healthy and safe,
as we are looking with optimism towards year 2021.
Kind regards
Kostas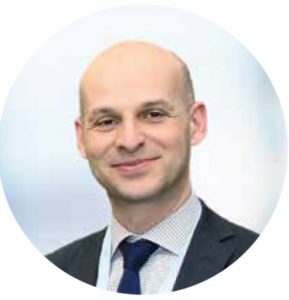 Kostas G. GKONIS, PhD
Secretary General