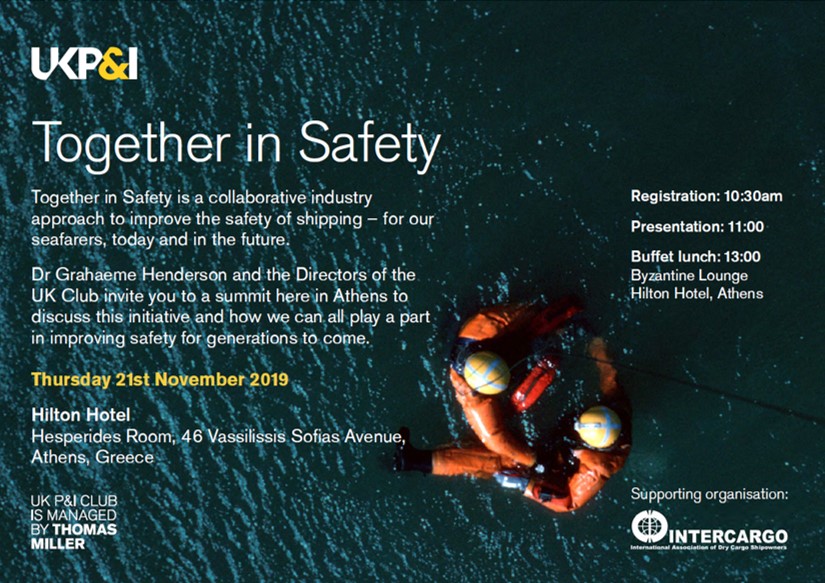 Many Members of INTERCARGO attended the "Together in Safety Seminar", which was hosted by the UK P&I Club in Athens, on Thursday, November 21, 2019.
INTERCARGO's appreciation goes to:
Hugo Wynn-Williams and Thomas-Miller / UK P&I Club for hosting this seminar, which INTERCARGO gladly promoted to our Membership
Grahaeme Henderson of Shell, who has been passionately leading the Together in Safety initiative since its inception.
INTERCARGO has been of course aboard and very supportive of the "Together in Safety" initiative, since invited in early 2019, while some key points are outlined in the attached intervention made at the seminar.

The relevant material, as kindly shared by the organisers following up from this event, are also available below/attached.
—
The eight programmes shared after the seminar  to access and implement in your companies are:
For feedback on the above programmes as you implement them within your organisation and should you need any support, please contact Sarah Waite at  sarah.waite@shell.com
—
Documents